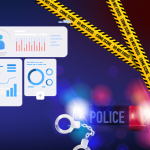 NCRB's Crime in India Datasets on Open...
The National Crime Records Bureau (NCRB) under Ministry of Home Affairs was set up to function as a repository of information on crime and ...
Posted on: May 28th, 2020
HMIS data on Open Government Data (OGD) ...
Health datasets are always significant in managing health ecosystem of a country. With an efficient Health Management System data-driven decision ...
Posted on: May 20th, 2020