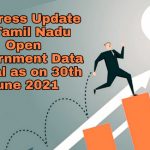 Progress Update of Tamil Nadu Open Gover...
The Open Government Data Portal of Tamil Nadu https://data.tn.gov.in provides collated access to the resources (data-sets/apps) under the ...
Posted on: July 6th, 2021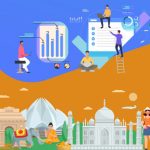 Analyzing Data on Foreign Tourists' ar...
India is one of the popular tourist destinations in Asia. Tourists from all over the world come India to experience cultural diversity and rich ...
Posted on: July 5th, 2021