Ujjain: Leveraging live vehicle monitoring for elections
September 18, 2019
Conduct of free and fair elections is a major exercise and responsibility of all concerned stakeholders. With an aim to ensure free and fair elections, the Election Commission of India (ECI) mandated using vehicles installed with GPS trackers and mobile-based tracking system for transportation of reserve EVMs and VVPATs. As per the instructions of the poll panel, end-to-end movement of all EVMs and VVPATs were required to be carefully monitored at all times.
Action taken by Ujjain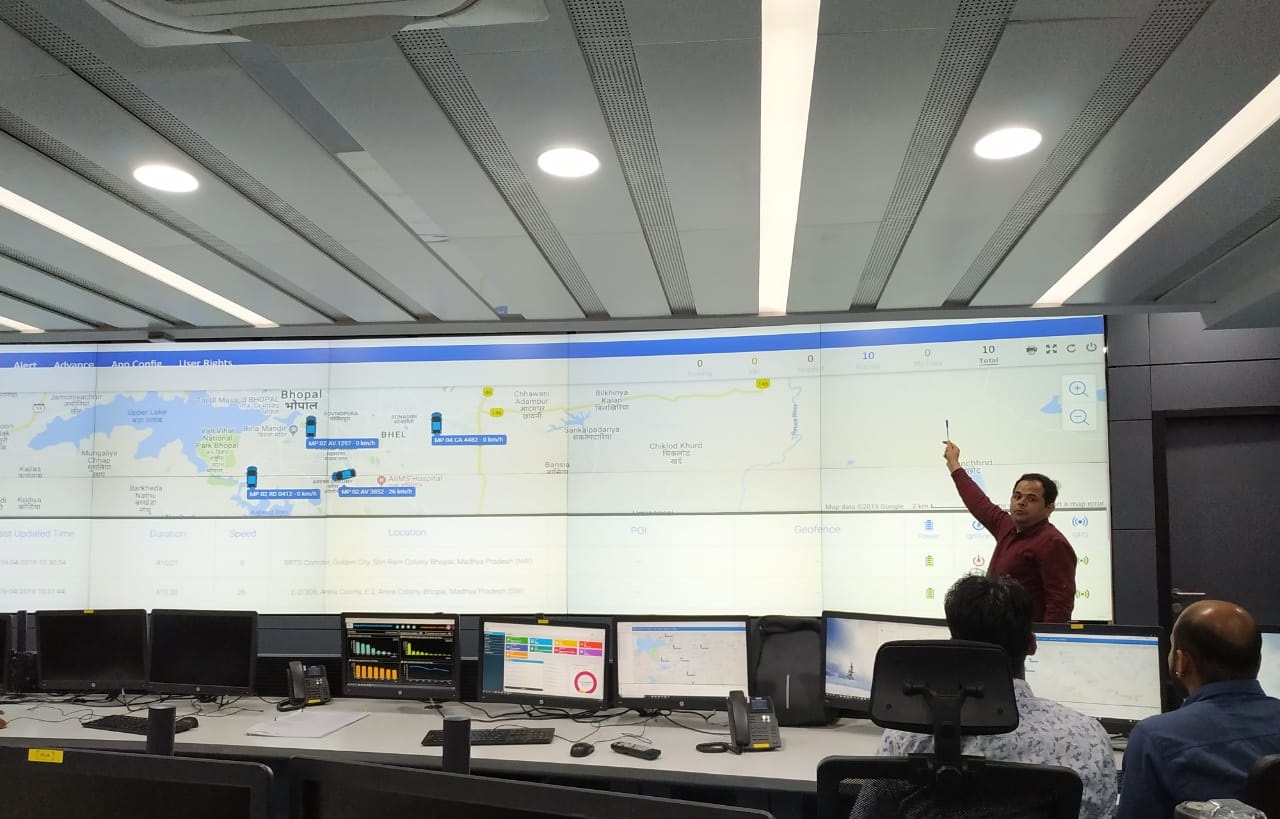 With a view to ensure compliance of the ECI, the Integrated Command and Control Centre (ICCC) developed under the aegis of Ujjain Smart City Limited (USCL) was utilized into service. The large Video Wall served with the purpose to monitor the overall vehicle positions, while the 18 seater 54 monitor workstations were deployed to individually monitor each and every vehicle. A desk phone was provided at each workstation so that the operators could be in constant communication with the officials involved in elections. The ICCC was operational 24X7 during the election time till all vehicles were safely transported till their destinations.
How the city ensured seamless tracking?
Key Facts
1
Total Vehicle
632
2
Total Vidhan Sabha Seat
7
3
Total Kilo Meter Run (Vehicle)
83,428.72
4
Total personnel tracking vehicles
35
5
Total No. of EVM
BU-2,212, CU–2,206, VVPAT-2,432
6
Total Polling booth
1,814
7
Total Number of officers associate with whole exercise
20,459
Before mobilization, comprehensive training was provided to all the operators and stakeholders to ensure their understanding of the Standard Operating Procedures and the task distribution and the technical operations. 35 people monitored the vehicles in shifts so as to not leave the ICCC unattended.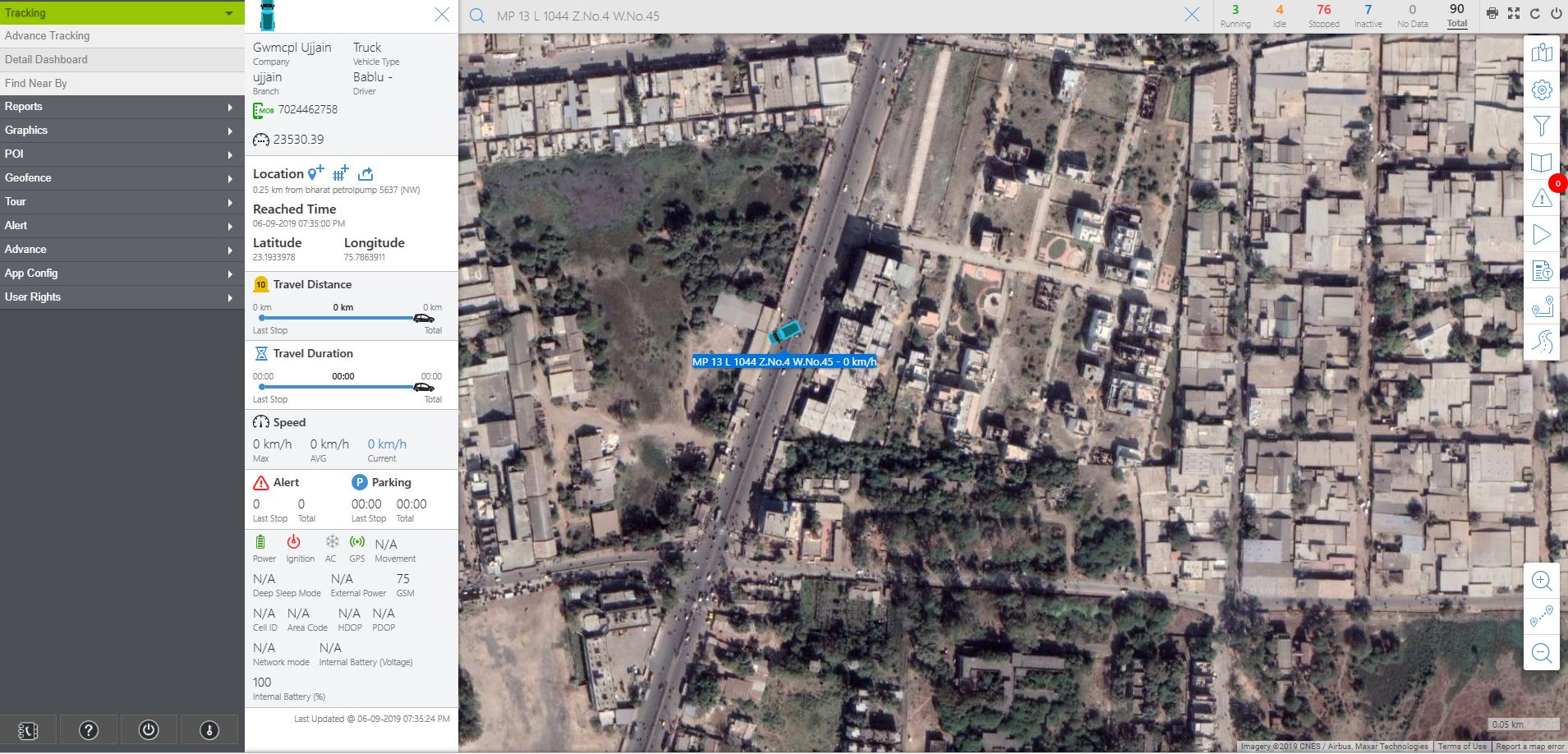 Using the dashboards at ICCC, all vehicles could be monitored in real time. Other parameters that can be checked include travel distance, travel duration, speed etc. This helped in identifying the movement of these vehicles and check for over speeding, changing of routes, unscheduled stops etc.
How did the live monitoring help?
While previously no such unique common facility was available in the city and the monitoring was done on desktops, the monitoring systems at ICCC, Ujjain provided a unique opportunity to the stakeholders to have a common location from where the positions of various vehicles could be assessed.
This was the first time ICCC has been used in tracking vehicles related to election and based on the excellent feedback received, it is anticipated that the same would continue to be used in future elections also.