Thane: Smart Water Meter Data analyzed to solve water issues
February 10, 2022
Background
The city of Thane is one of Maharashtra's major industrial town and the district headquarters. The city has been marked by rapid demographic growth and has witnessed tenfold multiplication in the last forty years.
Water has become one of India's leading topics of discussion amongst government, cities, and urban decision makers in the recent years. The most important challenge for Thane was the expectation of citizens for 24/7 availability of sufficient and affordable potable water. The city was facing multiple challenges with respect to its water distribution system:
Insufficient existing water supply network, current distribution capacity – 480 MLD
Water leakage
High Non-Revenue Water (NRW)
Inefficient billing system
Wastage of water – high per capita consumption
Non uniform pressure of water in different municipal areas,
Current billing system is not based on actual consumption of water (volumetric billing), it is instead a flat rate system
Inaccuracy and high failure rate of old meters
Smart Water Meter System
All these challenges were addressed by the implementation of a new AMR based Smart Water Meter (SWM) system. The project is being implemented by Thane Smart City Ltd (TSCL) and Thane Municipal Corporation (TMC).
Currently, TMC is in the process of implementing 100% Smart Metering for the entire city for converting intermediate supply to 24X7 pressurized water supply to each and every household. In Thane, there had to be a two-pronged strategy, it is necessary to change the mindset of the consumer while plugging the physical leakages. The project intended to implement universal Smart Metering and the application of water charges based on the effective water consumption by the consumer.
Using Smart Metering TSCL can conduct water audit, systematic leakage detection and repair activities to bring down the level of NRW to the desired level of 15%. The commercial connections as per the definition existing today are found to fetch large revenue. Overall task included changing of old meters to AMR meters as well as changing the connection pipes and ferrules etc.
Following mentioned is the process followed for deployment and implementation:
Consumer Survey: Defining the number of consumer meters, for the different sizes to be installed in the town, and their spatial distribution within the distribution system; the basic information for setting up a preliminary database of the water consumers; to accurately know the people distribution on the territory, which is important for hydraulic modelling calibration; to attribute the appropriate consumer classification to each connection (domestic, commercial, education, industrial etc.); to identify customer expectations & satisfaction level about the present water supply service, etc.
Consumer Awareness Program: Disseminating the correct information on the cost of pumping, treatment, supply and their relation to the water tariff can make consumers appreciate the water issues such as the quality of water, billing system, maintenance of lines, disconnection and reconnection problems and the price of water.
Meter Reading, water billing and Management requirements: Billing, revenue collection, dealing with customer complaints and enquiries & GIS integration to enable optimized walk route management and property/connection reconciliation
The Smart Water Meter (SWM) offers the following solutions:
AMR based smart water meter infrastructure
Live-monitoring of water consumption
Easy payment of bills through mobile application
Volumetric billing to consumer (at present flat billing)
Better accountability in water management
It enables DMA creation and water loss control
Business sustainability by the volumetric tariff
Increasing consumer awareness towards water conservations and diligent usages by the telescopic tariff
Targeted subsidy for lower consumption and weaker section of society
Meter Reading, water billing and Management requirements: Billing, revenue collection, dealing with customer complaints and enquiries & GIS integration to enable optimized walk route management and property/connection reconciliation
Insights obtained from SWM
Below are some of the images of Smart Water Meter (SWM) progress dashboard: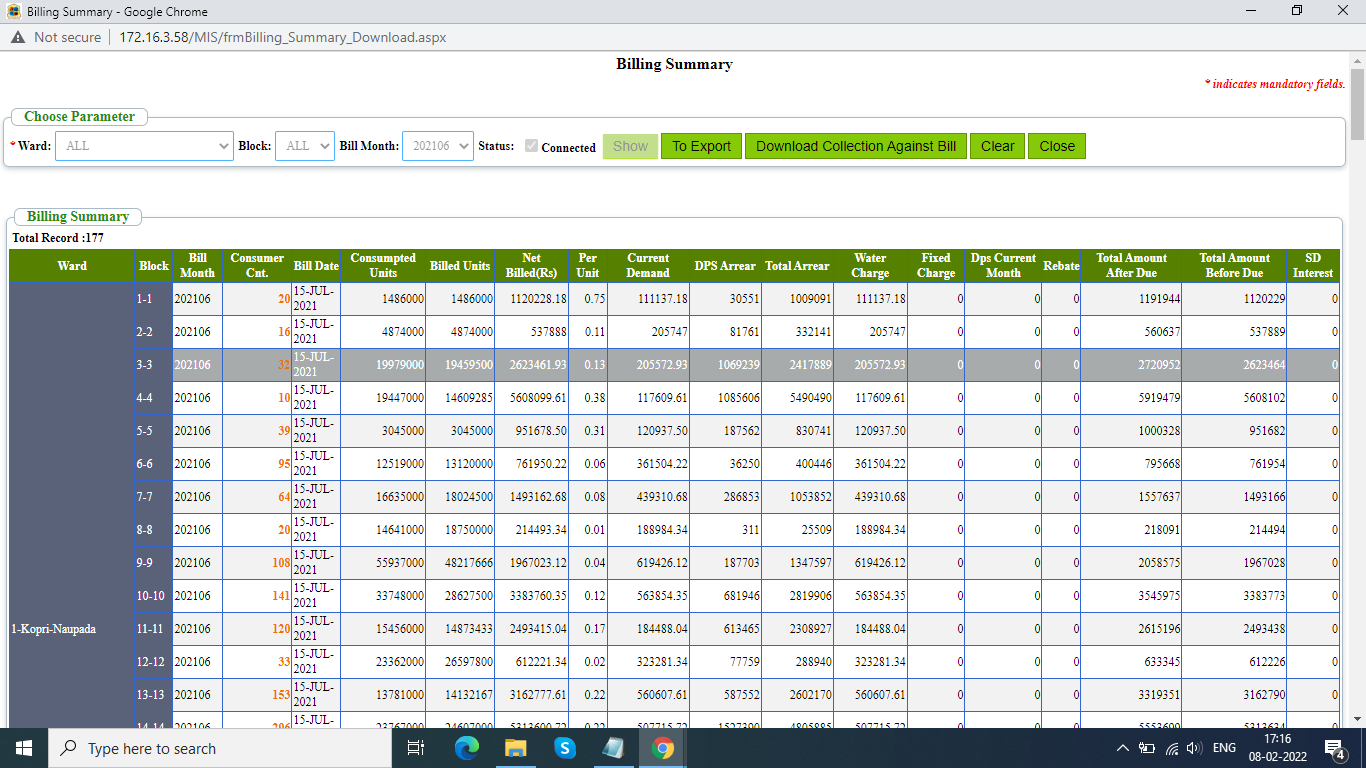 Figure 1: Ward-wise water utilization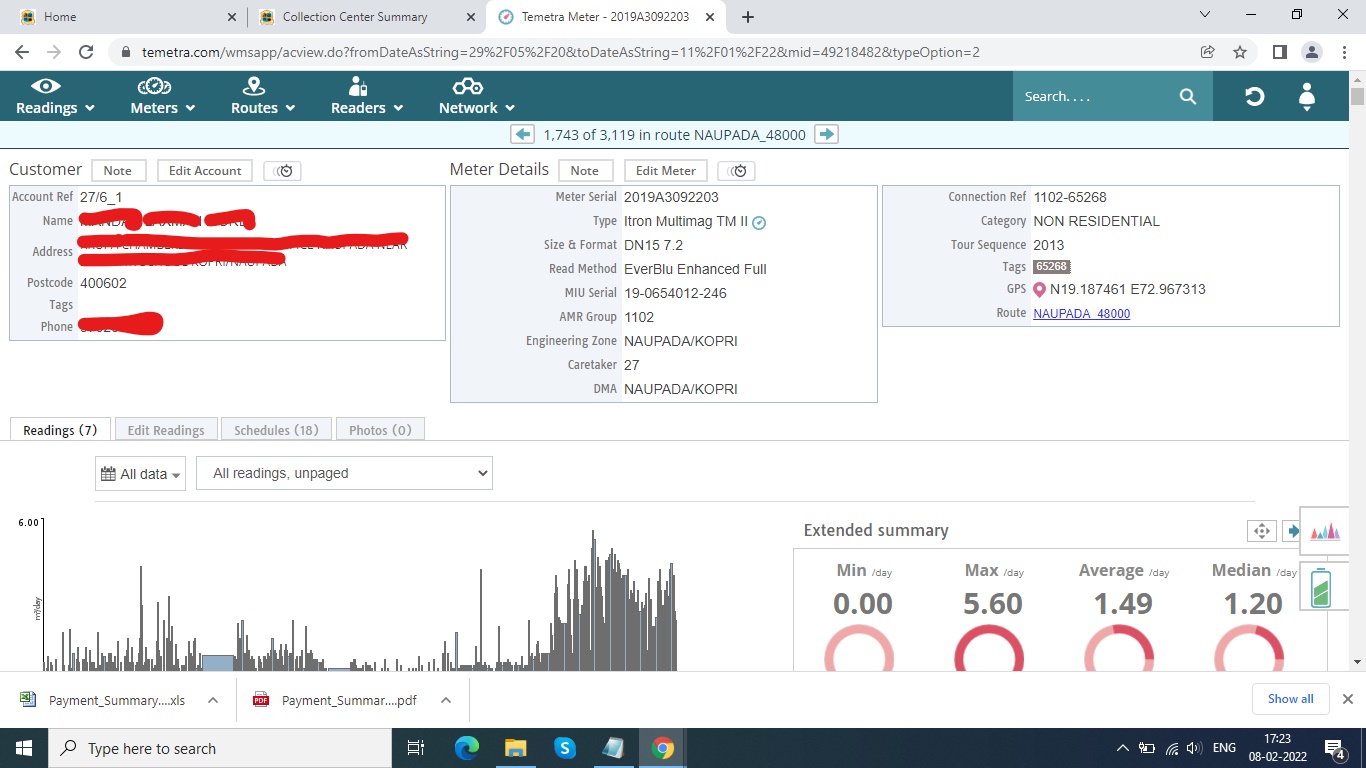 Figure 2: Particular meter dashboard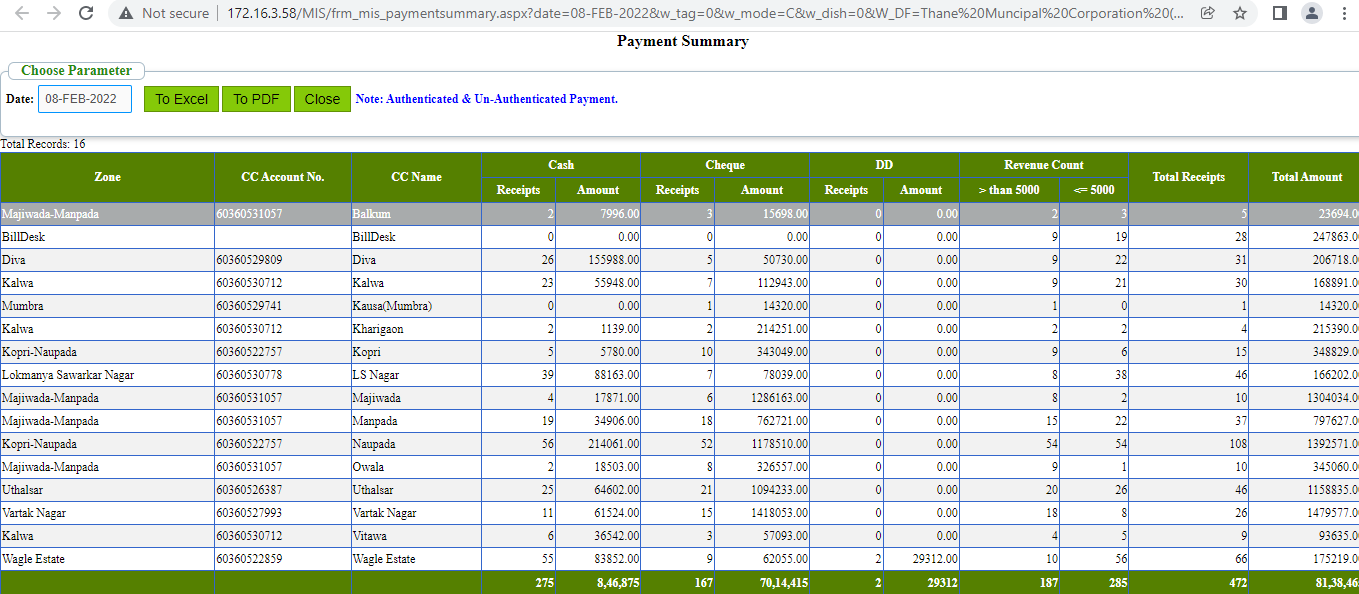 Figure 3: Ward-wise payment details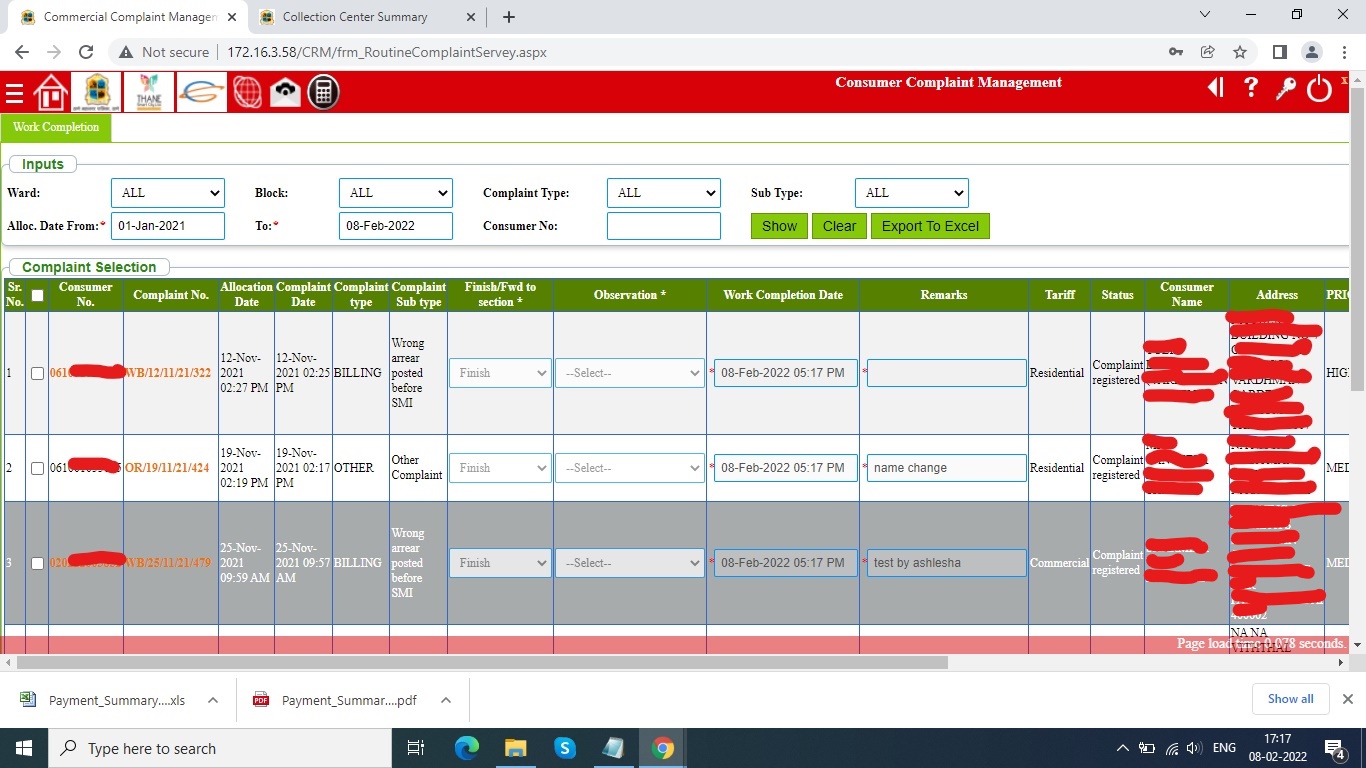 Figure 4: Grievance Redressal and Tracking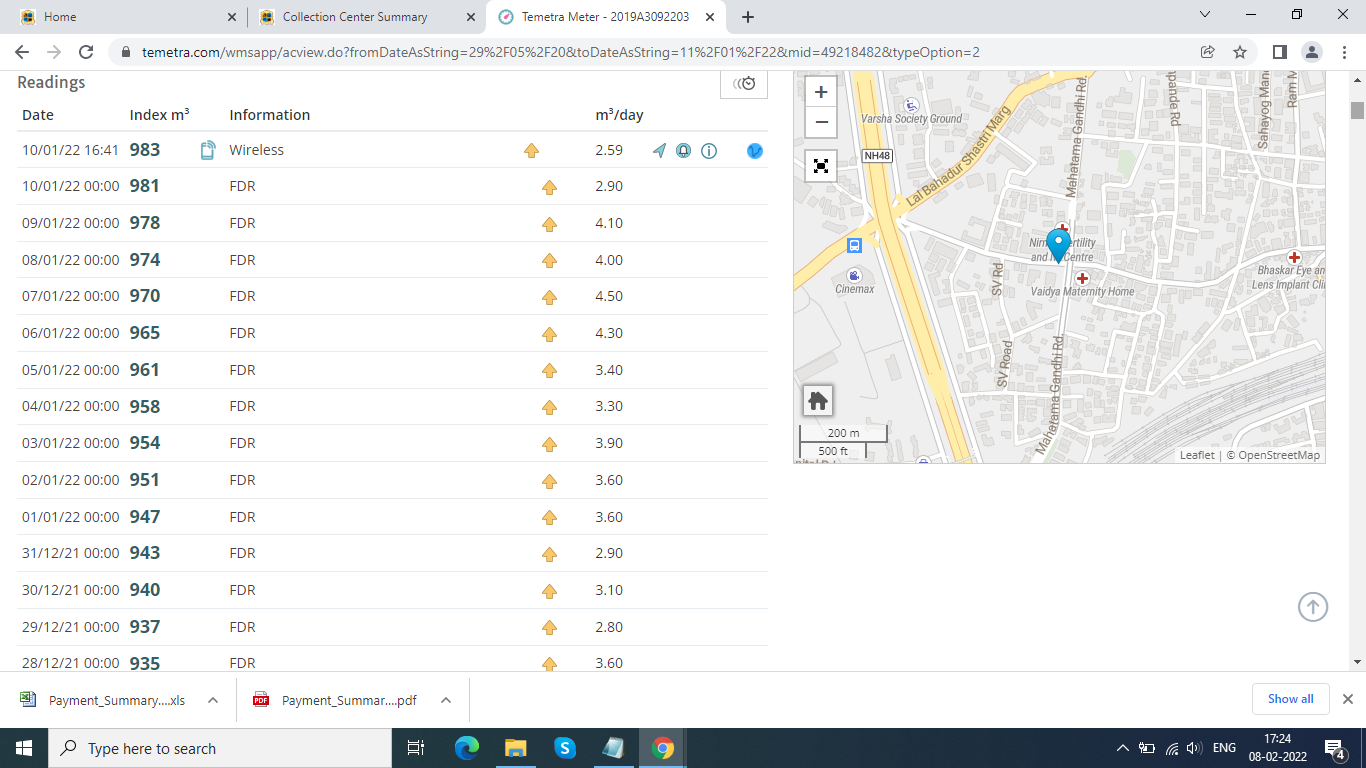 Figure 5: Location of Meters
Insights obtained :
The Thane Smart City realizes that data is an important asset to not only design better policies or frameworks but also implement them more effectively.
After the deployment of the water meters, TMC was able to develop a clear and efficient interface for data visualization where datasets are processed and represented in graphs, charts and reports. As a solution provider TMC was also able to demonstrate how end users can access their water meter data by simply accessing a mobile application which is integrated with their platform. With this application, the end user was able to see their water consumption on a daily, weekly, or monthly basis and determine how much their monthly bill will be. Other features have been implemented to educate the end user and provide incentives related to water conservation and cost savings.
Some of the key data available through the SWM and its use for the city is detailed below:
Water consumption in specific areas of the city with consistently higher consumption levels, provided insights on how to properly distribute water throughout the city
Details of specific end user water consumption was available with details of the location of the user and provided consumption level details on a day- to-day, month-to-month also yearly basis.
Comparisons of individual tenant's water consumption in multi-dwelling units were available allowing for proper billing management.
Grievance can be submitted online and tracked by the user and management can track number of grievance pending at department level.
Water consumption was on average 3 times more during holidays which allows the city to conduct proper planning of water availability.
Flow of water in some installations was abnormal, providing insight on potential leakage in the water pipe at specific locations
Some water meters were improperly installed which in-turn triggered automated notifications in the system allowing for maintenance teams to know when and where to correct the installation issues.
Ward-wise utilization details can be used by corporation and department to take decision on ward-wise water utility and requirement.
Meter reading, water billing and management requirements: Billing, revenue collection, dealing with customer complaints and enquiries & GIS integration to enable optimized walk route management and property/connection reconciliation
Conclusion:
The data solutions implemented through the SWM have proved to be instrumental in helping city officials as well as the citizens through numerous use-cases as highlighted above. The key outcomes accomplished through this project have been effective control on the Non-Revenue Water, efficient collection of water charges, ease of bill payment for the consumers.
Using Smart AMR Water Meters has resulted in creation of an efficient solution for water management and related water maintenance activities in the city. These meters offer an end-to-end automated mechanisms, including wireless communication, secure data transfer, and real-time analytics.  These mechanisms provided the city administrators and citizens a clear view in their day-to-day consumption. This information also provided insights for managing the entire distribution ecosystem in a much more efficient manner enabling the city administration to predict behaviour of the consumption, loss, and most importantly influence behavioural changes of the consumers creating a better awareness of water saving strategies.