#OpenGovDataHack – Bhubaneswar, Odisha
November 1, 2017
Open Government Data (OGD) Platform India of National Informatics Centre (NIC) in association with Internet & Mobile Association of India (IAMAI) & StartUp India organized a 24 hours Hackathon – "#OpenGovDataHack" at Kalinga Institute of Industrial Technology (KIIT) Technology Business Incubator (TBI), Bhubaneswar on October 28th and 29th , 2017.


This Hackathon was organized for students, entrepreneurs, innovators, start-ups, developers, academicians and communities to create unique and innovative service delivery applications & info-graphics to foster innovation by using Open Government Data.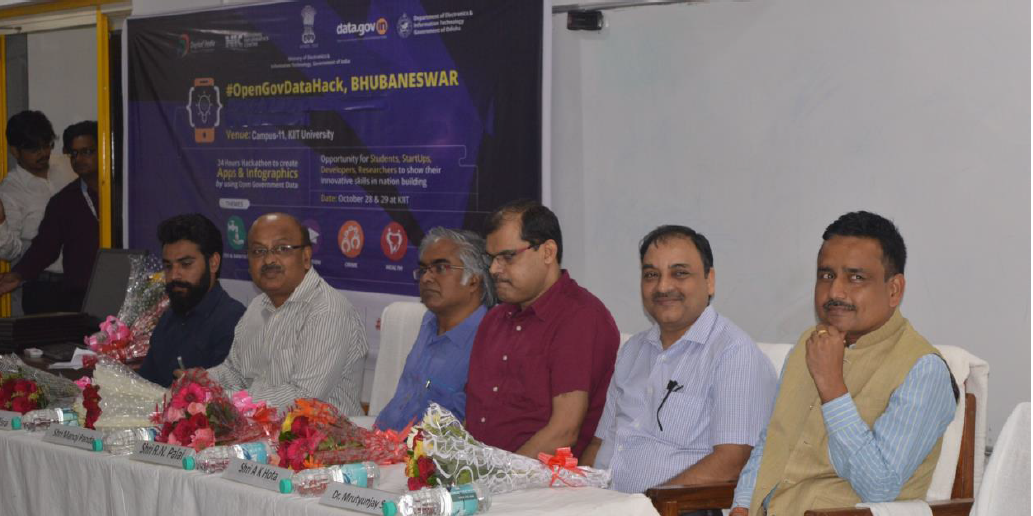 Sri Rudra Narayan Palai, ITS, Special Secretary, Electronics & IT Govt of Odisha inaugurated the event at KIIT TBI on October 28th in presence of Shri Manoj Panda, Head TCS Bhubaneswar Centre & officers from NIC & OCAC.

52 teams with 198 team members have been part of this 24 hours mega non-stop application coding event.

Teams from various engineering colleges and startups from Odisha have developed applications in different sectors like Transport, Education, Crime, Health and Water & Sanitation sector.
Sri Ashok K. K. Meena, IAS Commissioner – cum – Secretary, Electronics and IT Department, Govt. of Odisha felicitated the selected teams at the closing ceremony on October 29th. Apart from the six awards given by MeitY, KIIT TBI & Karma also sponsored four awards to encourage participants from Odisha. In addition, KIIT TBI will provide mentorship as well as incubation support to all the winning teams for two months. 8 teams from Bhubaneswar Hackathon of Apps development category would move to the national level.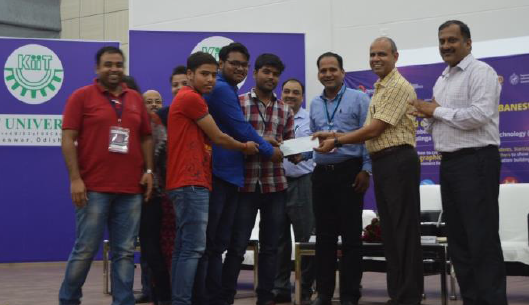 The #OpenGovDataHack was organized in 7 Indian cities. Selected Apps at Bhubaneswar will be eligible for mentoring and a national challenge. The total final prize money will be more than rupees 5 lakhs.

The jury included Prof. Saroj Nayak & Prof. Manoranjan Satpathy from IIT Bhubaneswar, Shri Aseem Mishra, CTO,KIIT TBI, Sri S. Mahapatra, MD, SakRobotix Lab, Dr. Ashis Mahapatra, TD, and Shri Niladri B. Mohanty, Scientist-C from NIC. The parameters which were used to evaluate the apps / infographics include idea & potential, visual appeal, wireframe, technology used & OGD dataset used.


The winner among student category was an app named Track Crime on Women & Children while the runner up was the app named Doctor Driving Assistant. Among the others category, Gaman, a transport app was declared the winner while an app named Orbonix was the runners up. In the info-graphics category, Healthcare was winner in students' category while Crime against women & children was winner among others category.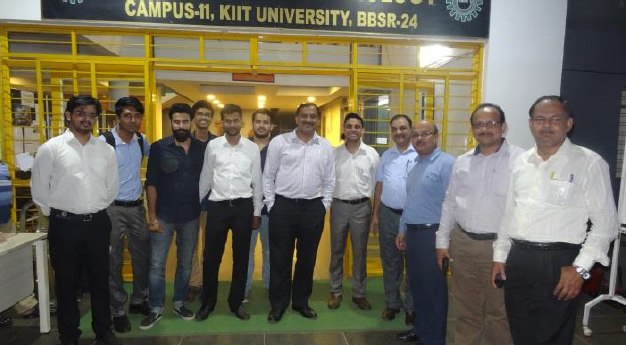 NIC OGD team from New Delhi and Bhubaneswar extended necessary mentoring to the participants in the 24 hrs coding process. The team comprising Shri D P Misra, Shri Tapan Ray, Shri Malay Pattanayak, Dr. Ashis Mahapatra, Shri Nihar Biswal, Shri Varun Gupta, Shri Akhilesh Srivastava under the leadership of Dr. A. K. Hota co-ordinated the entire event with able support from KIIT team led by Dr. Mrutyunjay Suar, CEO, KIIT TBI, Shri Sitansu Mohapatra from NIC OGD & Shri Tushar Singh from IAMAI. Volunteers drawn from KIIT e-Cell did a wonderful job to beautifully manage the entire event including logistics support.
For more detail visit :
https://event.data.gov.in/challenges/opengovdatahack-bhubaneswar/