Namma Chennai: Redressal Revolution
December 30, 2020
Chennai is one of the oldest cities in the world and governed by the Greater Chennai Municipal Corporation (GCC) which was established in 16th century. Spread over 426 sq. km, GCC consists of 3 regions, 15 zones and 200 wards. With a large population of more than 70 lakh people living in the city, the city governance system was overloaded with thousands of complaints from citizens on a day to day basis at the ward, zone and headquarter level. Until few years ago, these complaints were manually received, collated and attended to. While this was operating efficiently to a large extent, it was observed that there existed certain delays in grievance redressal, lack of real time status monitoring of complaints etc.
In January 2018, GCC with Chennai Smart City Limited (CSCL) decided to create a technology-driven one-stop grievance redressal framework, which benefitted both citizens and officials. "Namma Chennai" app was developed and rolled out for citizen use, with options for lodging grievances, uploading photographs related to complaint etc. Internally, an official standard operating procedure (SoP) was crafted, in order to ensure every grievance is attended to and resolved within a fixed number of days. If not, an escalation matrix was also put in place, with a fixed time frame to resolve grievances.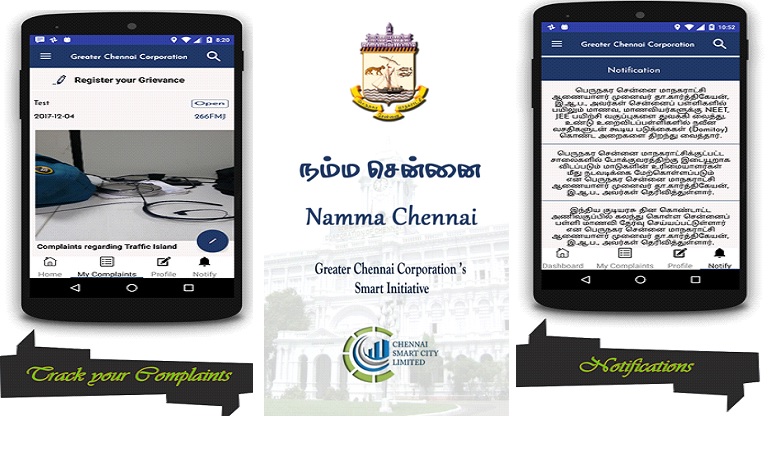 The app was well received, and the public enthusiastically used the app to lodge civic complaints and issues. Till date more than 1.25 Lakh downloads have been recorded and around 95,000 complaints have been received through the app. The most important aspect to be noted is that 98.7% of the grievances has been resolved and 99.23% of the grievances received have been solved in the same month itself.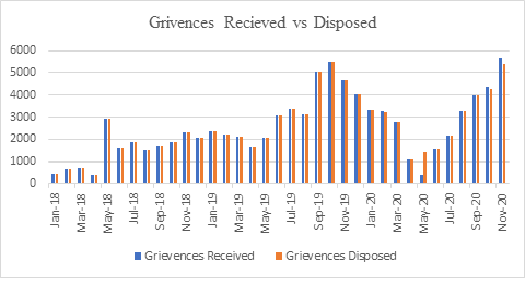 A real-time dashboard monitors the status of all complaints, the line department it is mapped to and the action taken. Automatic information flow to both GCC officials concerned and citizens is enabled in real time. This eliminates the information asymmetry problem, an issue which policy makers have been grappling with for a long time. The "Namma Chennai" app therefore establishes a quick and responsive governance mechanism, improves accountability of officials and ensures grievance redressal is carried out in a time bound manner.
Also, the app is designed to help the residents receive information on various civic issues and information on topics like disaster management, property tax, public health and elections. The app is also put to effective use in the time of a calamity wherein it assists citizens with real time information, help mobilize them and send notification directly to the registered phone numbers.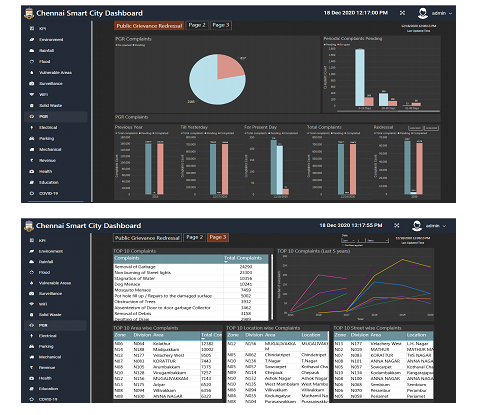 It is expected that more and more citizens will start using the app to record their grievances and interact with the local body. Active efforts are being taken to create more awareness about the app among citizens at large with the use of social media, traditional media, frequent awareness camps etc.